Fabric Tape Cutting Machine
34D Tape Cutter
Heavy Industrial Textile Machine
The 34D TAPE CUTTER is a heavy duty crush cutting machine, for industrial, wide width fabrics. It is a high speed high production machine with every modern feature for cutting multiple tapes from 15mm wide up to 3000mm wide.
This fabric tape cutter is designed for running from 'A frames' but is versatile enough to handle small single rolls of lightweight fabric.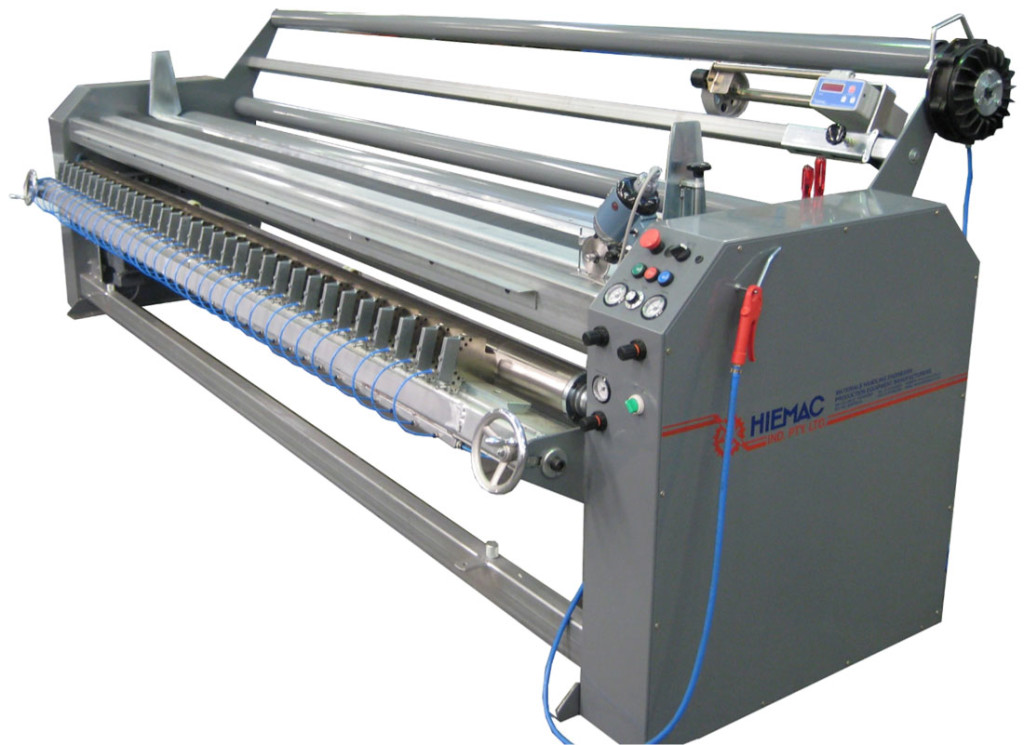 This is a compact heavy duty machine, easy to thread up, takes 3m wide fabric and can cut 40 tapes at a time. The cutters can be isolated and have adjustable cutting pressure.
Multiple crush cutters are easily adjustable for tape width. Their cutting actions tends to seal the cut edge of the fabric.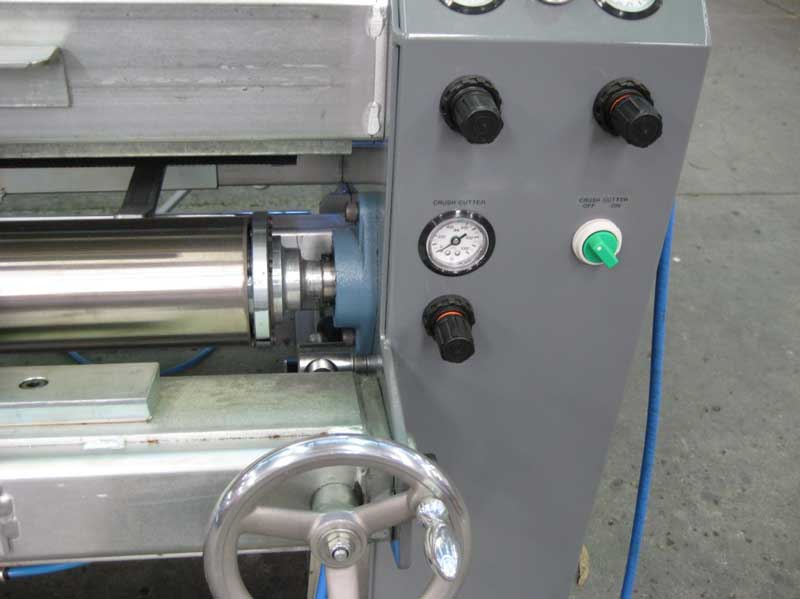 Hardened steel cutting roller, cutter mount frame and cutter positioning wheel.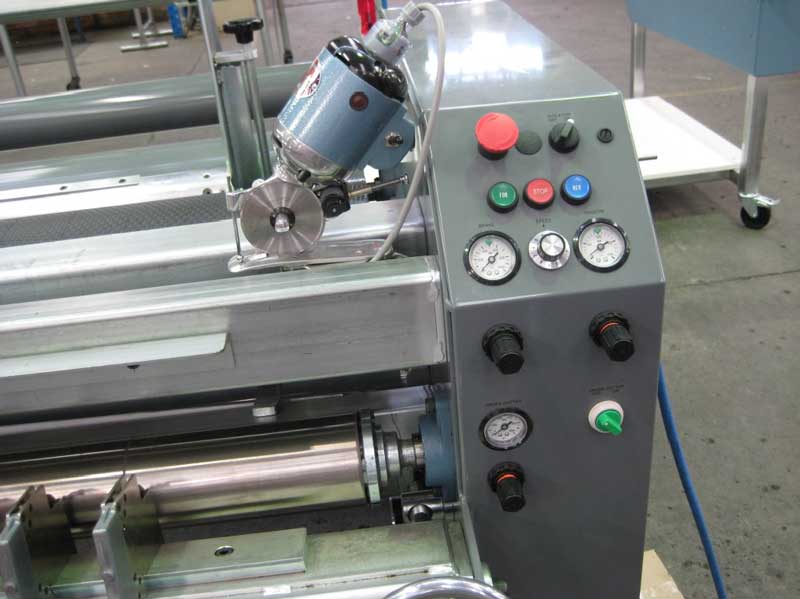 Integrated control panel and traversing cutter.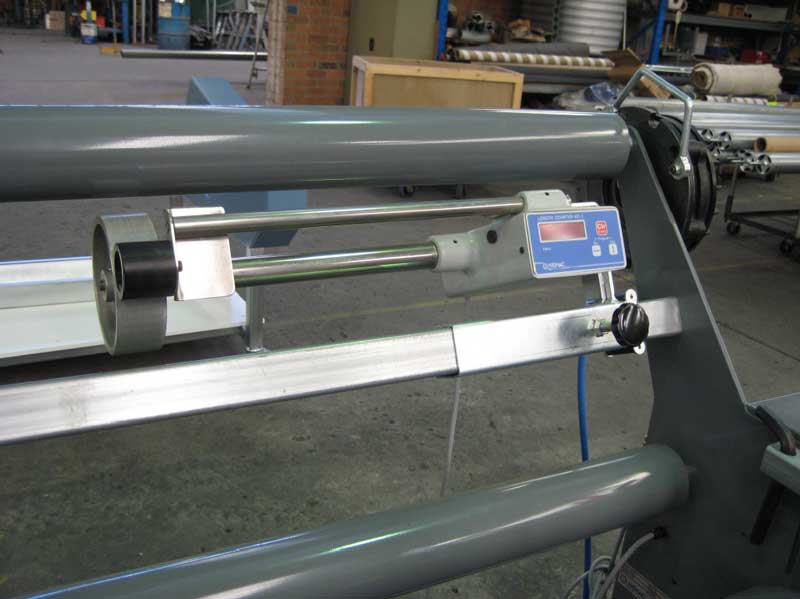 Weights and measures approved.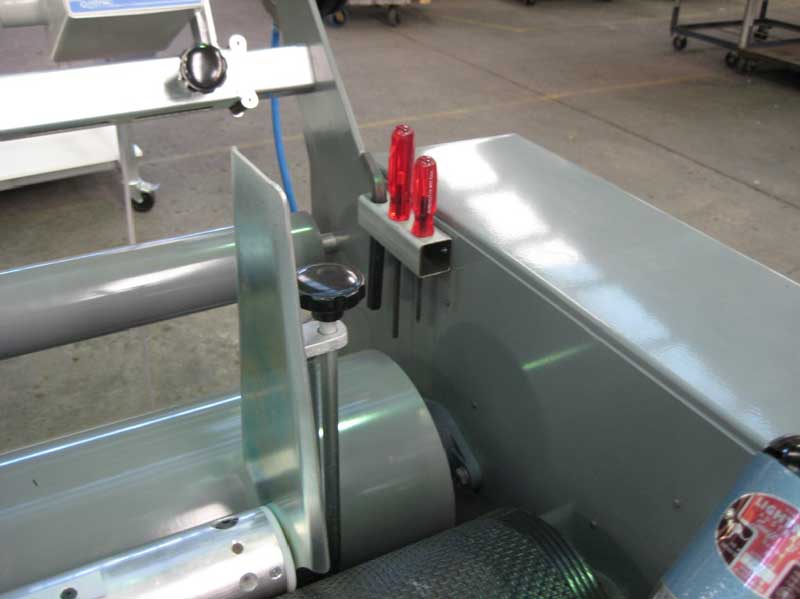 Side guides, showing pneumatic centre mandrel.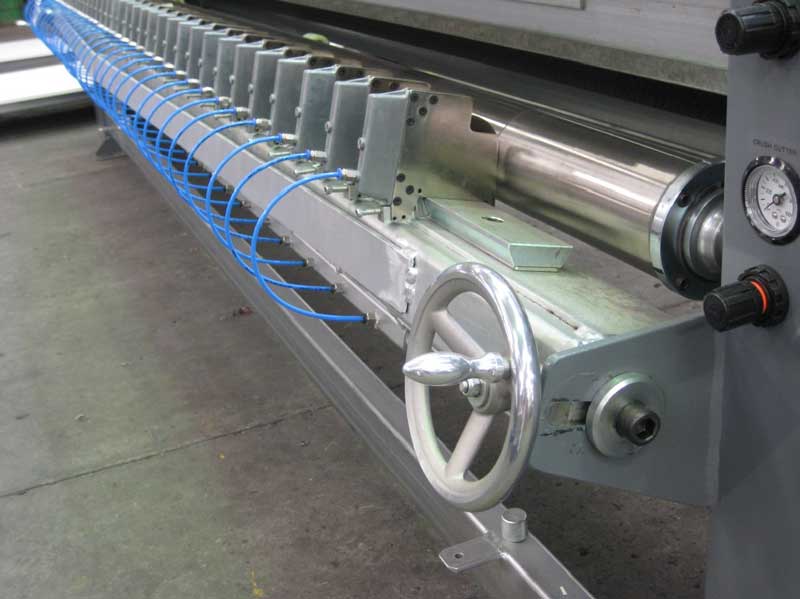 Crush cutters mounted on dovetail bar showing hardened steel roller and positioning wheel.