Alpha – Fabric Inspection Machine – Measure, Cut & Re-roll
ALPHA 3   COMPACT HEAVY DUTY FABRIC INSPECTING AND MEASURING
FABRIC INSPECTING, MEASURING & RE-ROLLING MACHINE
Do you process industrial quantities of fabric.
Having problems ensuring fabric quality.
Do you need to inspect for weaving and surface faults
Do you need to cut and roll to length from large rolls.
This a compact heavy duty machine that can process the smallest roll of fabric to jumbo 3.2m long x 180kg rolls. This machine is fast, accurate, easy to operate and mobile.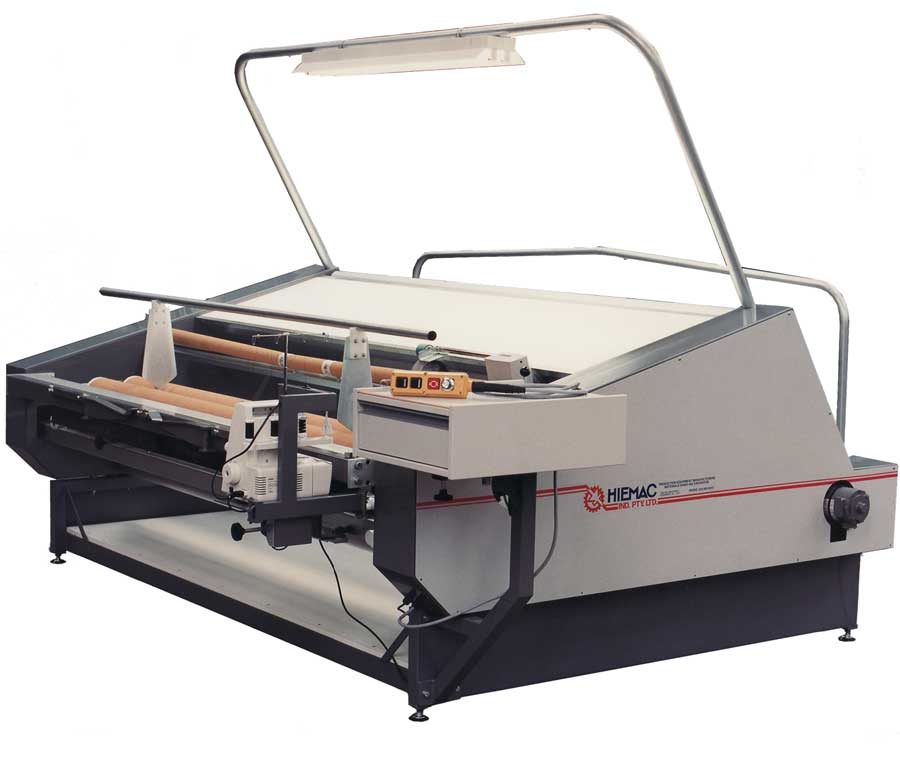 High speed electronic edge guiding.
Variable speed, forward and reverse.
Output rolls to 120Kg with edge guiding.
Input from heavy jumbo rolls or lapped stacks.
Front roll up for easy roll removal and manual processing.
Inclined wide viewing panel with under lighting.
Adjustable cloth tension fingertip control for zero tension.
Welded steel construction.
This machine and its ancillary equipment and options can be customized to any configuration.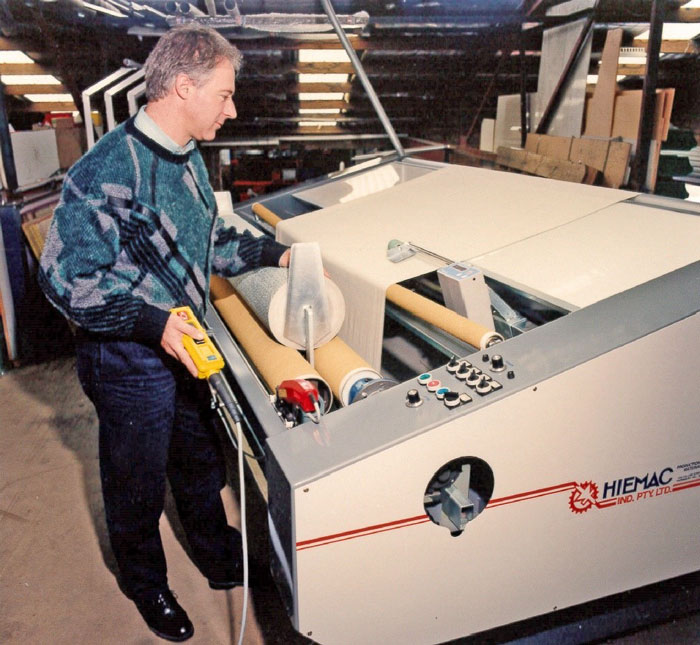 Inspecting fabric using the remote control with under and overhead lighting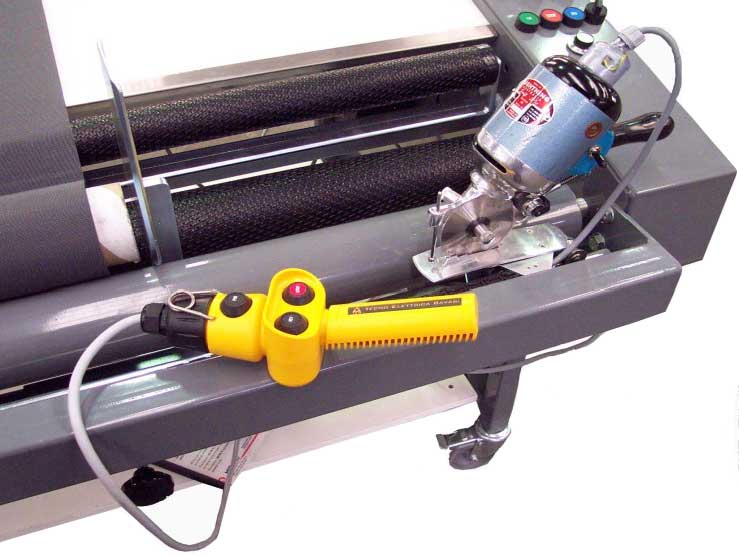 Cutter and remote control
ALPHA 3 SPECIFICATIONS
General — Free standing machine for rapid inspect, measuring and cutting of Industrial quantities of any type of fabric. These machines can be produced in any configuration to suit the manufacturers requirements.
Inspection Panel — 5mm thick opaque plastic panel inclined at 15 degrees.
Under lighting — 240 watt fluorescent lighting under inspection panel to assist in locating flaws in fabric weave.
Drive and Control — Dual variable speed AC drive unit with ramp up, ramp down for smooth stopping and starting. Push button Controls. Max speed 50m/ min. All solid state electronic control, 240V ac, 10A.
Tension control — Variable speed fingertip control between roll up and unroll cradles can produce zero cloth tension across the machine. Ideal for stretch fabrics.
Roll-up Cradle — Multi roller cradle with unique speed variation and rubber coating produces tight wrinkle free rolls.
Unroll Cradle — Driven, similar to roll-up cradle, allows quick and efficient thread up time.
Spreading Roller – A single rubber coated banana roller gives excellent cloth spreading at the output roll.
Length Metering Counter – Standard two wheel mechanical counter or optional electronic weights and measures approved digital counter.
Fabric Roll Capacity – Standard machine — 600diameter x 3200 long x 120 Kg
Edge Guiding – Photo electric DC, solid state edge sensors keep the most transparent fabrics rolling up square and clean.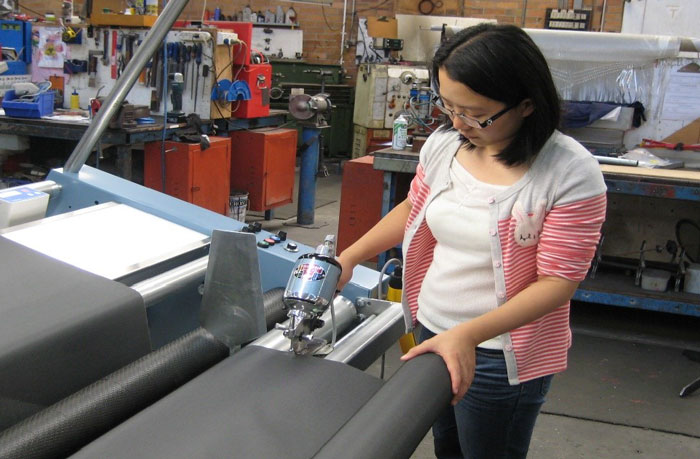 Cutting the fabric using the swing out arms
Front view of 3.6m Alpha 3 machine, fully optioned
Electronic Weights and Measures counter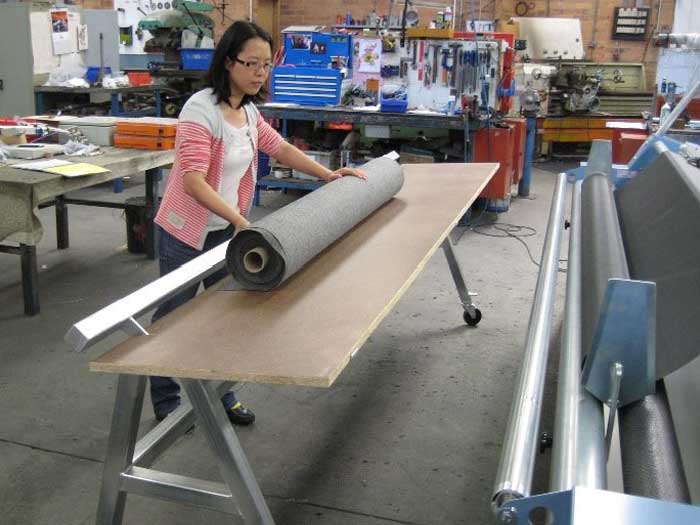 Doffing table for loading heavy rolls on and off the Alpha 3 machine.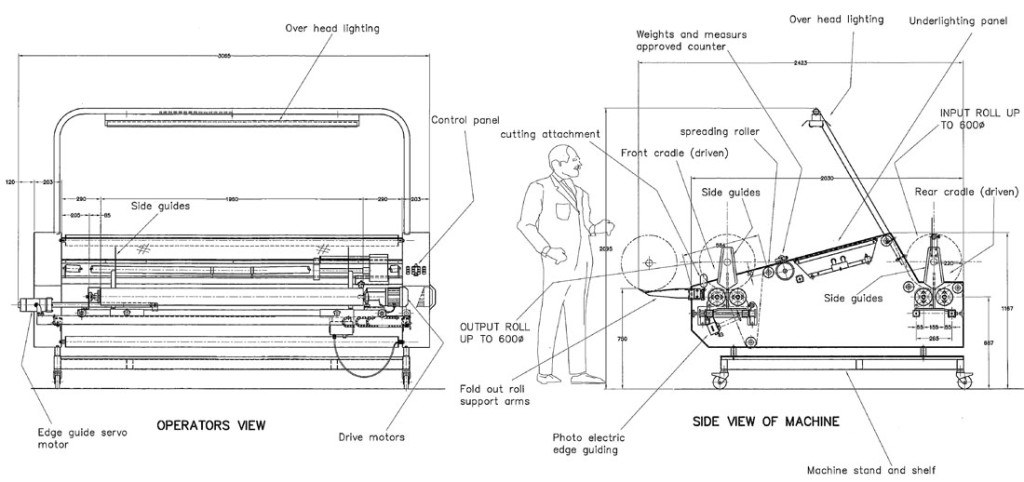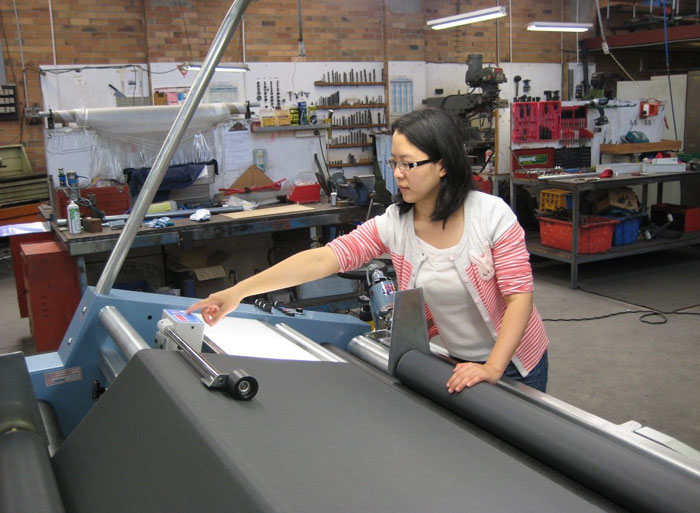 Resetting the electronic W&M length counter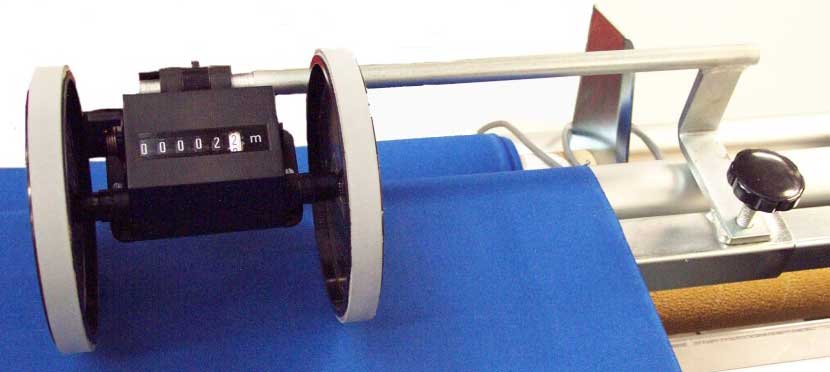 Two wheeled counter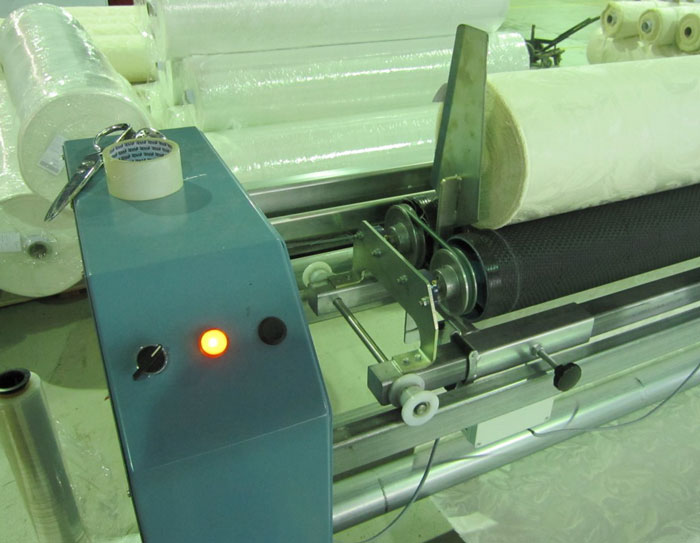 Front roll up with edge guiding carriage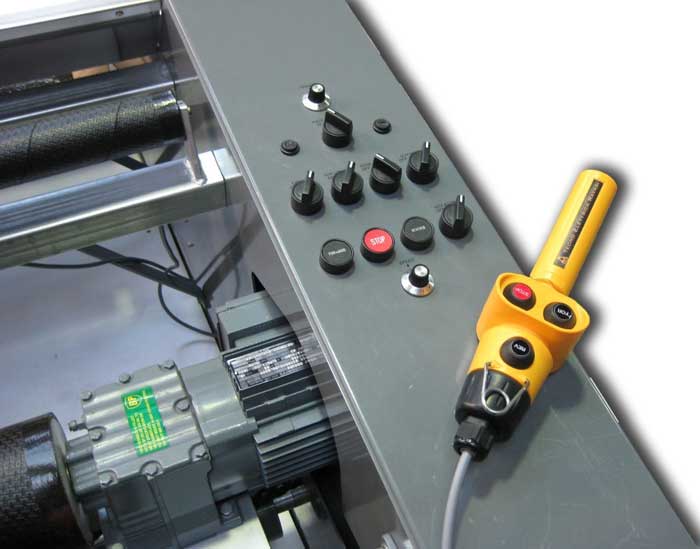 Integrated control panel showing AC drive motor and remote control