Garment Carousels & Conveyors
GARMENT CONVEYORS
The Ultimate Storage Solution for Dry Cleaners and Laundry Departments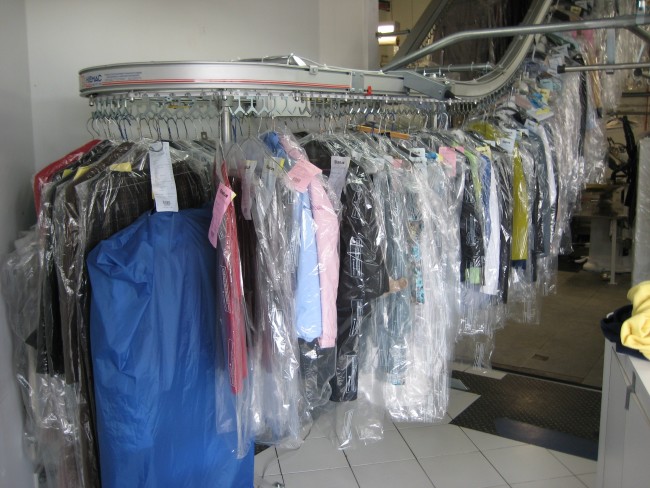 Take control of your garment inventory management
The Hiemac bilateral carousel stores and retrieves your garments, apparel or clothing from one area to another, or into the ceiling space of your dry cleaning store or laundry. The carousel can be controlled by a press button control module, your existing computer system and barcode reader, or a simple hand switch.
Let your Point Of Sale (POS) software do the work
Your Laundry or POS software can work in conjunction with the Hiemac carousel controller; just type in your customer's details and within seconds the carousel stops on the required slot near the counter or Electronic Wardrobe door.

Reduce labor and increase income
Automating garment retrieval drastically reduces wasted employee time-and-effort shuffling through endless garment tags searching for the correct one. Customers or employees no longer get impatient waiting at the counter, and the more important tasks can be focused on.
Take advantage of Hiemac's compact design
Our carousels are designed with space in mind; the clean direct drive geared motor is mounted inside the carousel framework (see sketch below). This means you can make full use of your vertical potential by bringing the carousel within 250 mm of your ceiling area, giving you valuable extra floor space.
Industry proven design that is built to last
The carousel track consists of Australian made extruded aluminum, the load bearing chain (carrying your garments) is heavy duty with precision ball bearing nylon wheels.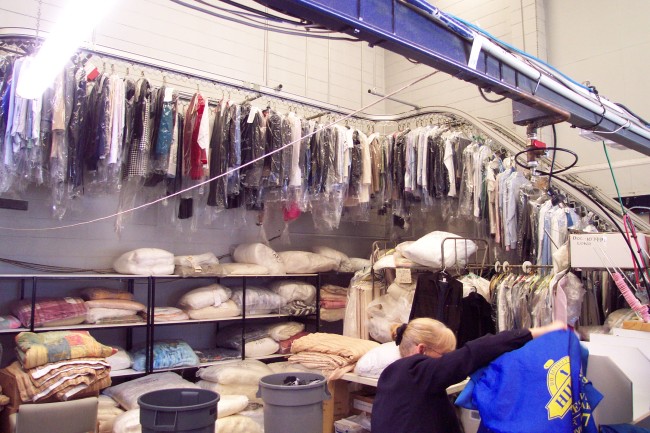 Hiemac's Carousels are easy to install, very durable and delivers maintenance free operation. The service life of these conveyors is 20+ years. So before making your financial commitment to a conveyor consider the true cost of what you are investing in.
Backed by 30 years of industry service
Hiemac are responsible for commisioning many carousels in service and have established great long term working relationships with our customer base. Only great designs last the test of time; our carousels have been in operation for 30 years. Our proven track record is why a lot of our customers are repeat customers.
Hiemac are here to help
We offer an initial free planning service to ensure the carousel, your machines and slickrail fit efficiently into your shop before any equipment is fixed permanently in place. A basic set of computer designed drawings can be made available with the initial proposal.

Hiemac have an extensive range of carousels, slick rail, screw conveyors and bagging machines to provide a total dry cleaning and laundry conveyor system. All our equipment is designed and manufactured in Australia giving immediate installation, excellent after sales service, best prices and the best quality by far. These systems are custom designed for hotels, casinos, hospitals, jails, correction facilities and other large venues across the globe.
Carousel Specifications
Chain length, as required
Four wheel trolley system
Single and Multi-tier conveyor available
Motor- Top Mounted, 0.37KW, Smooth Soft Start, Variable Speed, 240V AC Power
Hand switch, forward and reverse
Option with computer control and bar coding system to automate retrieval
Enclosed sprocket and drive system
Fully enclosed chain drive (prevents dirt falling onto garments)
Smooth, quiet operation
Full set of standard incline, declines, different angle bends to suit your space requirements
Australian made and owned
All carousels are assembled and tested at Hiemac before delivering on site