Hand Wind 1800 – Fabric inspection machine, measure, cut & re-roll
COMPACT FABRIC MEASURING AND RE-ROLLING
HW1800 TEXTILE MEASURING & ROLLING MACHINES
Do you need to cut your fabric accurately to length and re roll it?

Having problems ensuring fabric quality?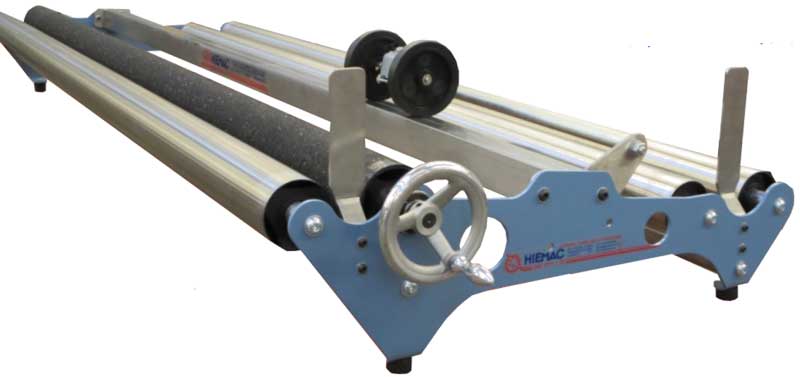 This compact, sturdy bench mount machine is easy to thread up and produces excellent rolls of cut to length fabric. It is fast, accurate and easy to operate.

Bench mounted and portable.
Quick, easy thread up, no center bar required.
Uniform fixed tension.
Accurate length counter with cutter guide.
Hand wind (no power required)
Fabric width-standard 1800mm.
Non standard, up to 3200mm wide.
Max roll size 250mm diameter x 60kg.
Maintenance free.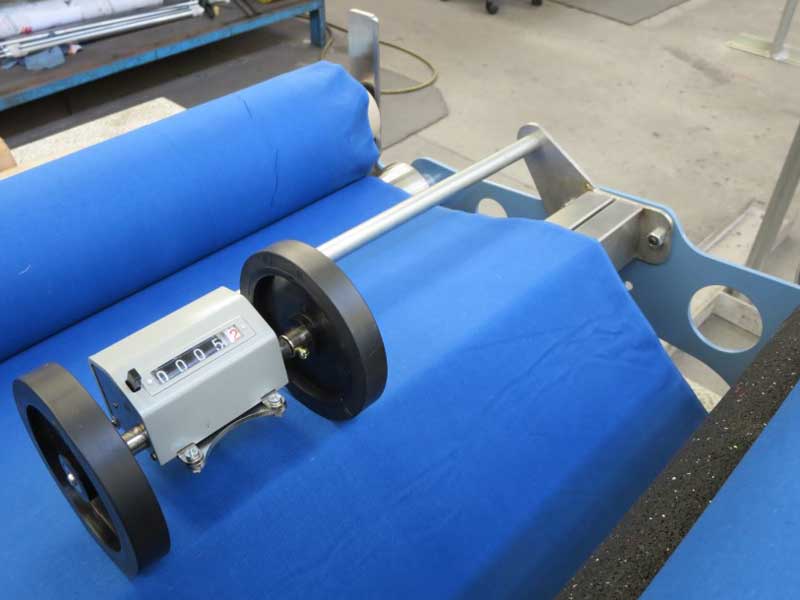 Length counter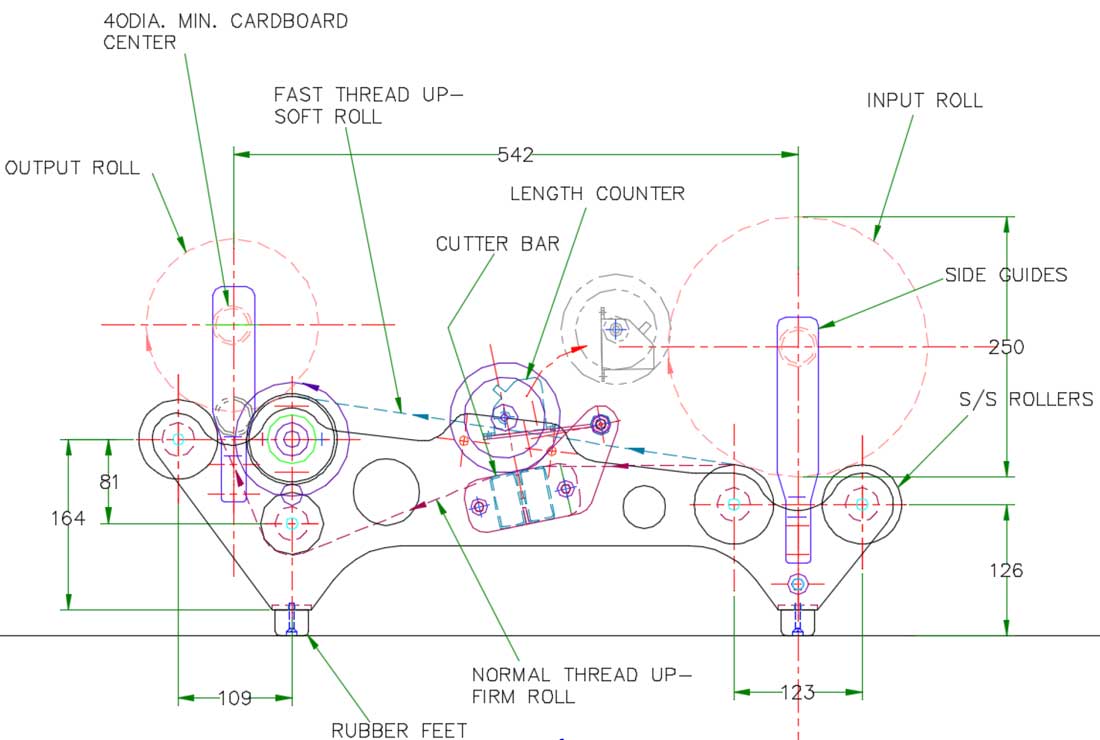 Thread up diagram showing fast thread up that gives a soft roll of fabric and normal thread up for firm rolls of fabric.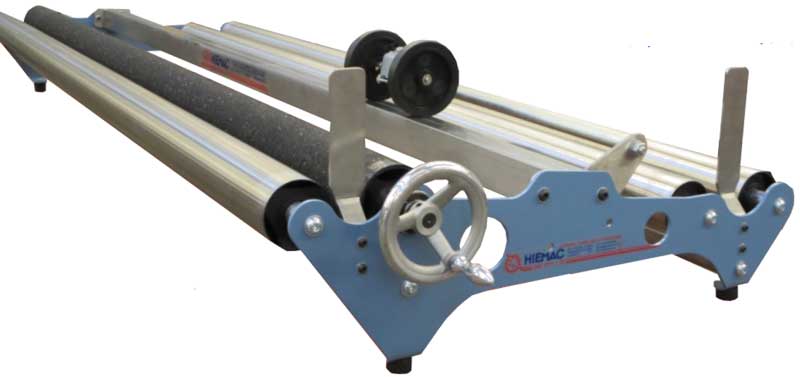 HW1800, all stainless steel and aluminum

All your small work can now be done easily, quickly & accurately on the Hiemac HW1800.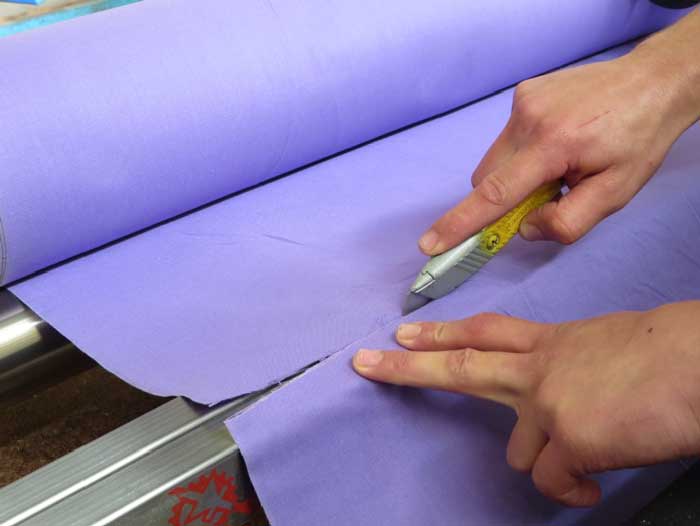 HW1800 – Using the cutter bar.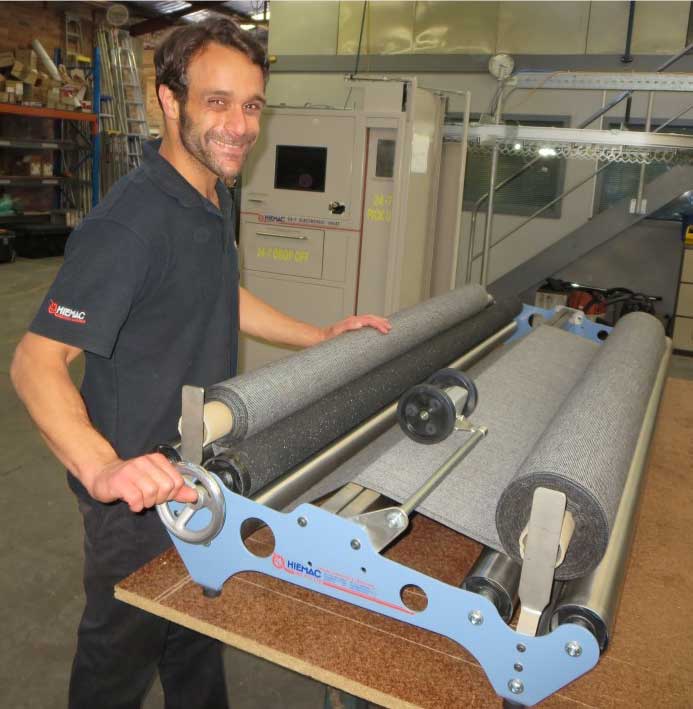 Just another happy customer.

 Take Advantage of the Low Australian Dollar
 Contact Now: sales@hiemac.com.au