SCREW CONVEYORS
INTELLIGENT GARMENT PROCESSING
Eliminate Wasted Time and Effort
Screw conveyors are used for powered transportation of hung apparel from one dry cleaning process to another. Items may need to go from the washing/drying station to the pressing or steam tunnel, or from the press to the storage carousel. With a powered screw to do the work for you, all the operator needs to do is hang the garment on the screw and remove it as required from the conveyor. The screw operates with little noise and can handle input from multiple lines of your wardrobe process line.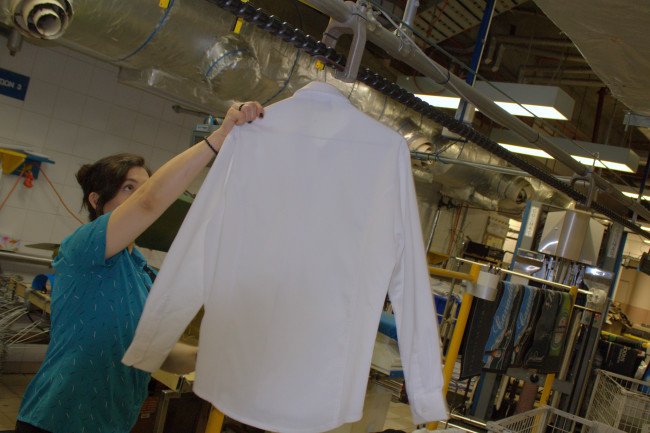 Move your garments where you need them
Hiemac's screw conveyors are versatile and can be customized to your dry cleaning, wardrobe or warehouse layout. Our flexible drive system can turn corners, incline, decline or even turn during incline or decline. This means that garments start at a height convenient for an operator then lift in the ceiling space, freeing up space below for machinery, storage or walk ways.

The peace of mind that comes with quality and industry proven experience
With over 30 years of garment materials handling experience, our garment screw conveyors have been fully developed to handle and suit the harsh and demanding environment of a modern laundry, dry-cleaning or warehouse facility. From the solid steel shaft core that provides excellent overall strength, to the Ultra High Molecular Weight Polyethylene (UHPE) screw that is a low wearing, low friction material that will provide quiet, smooth and reliable transportation of your garments.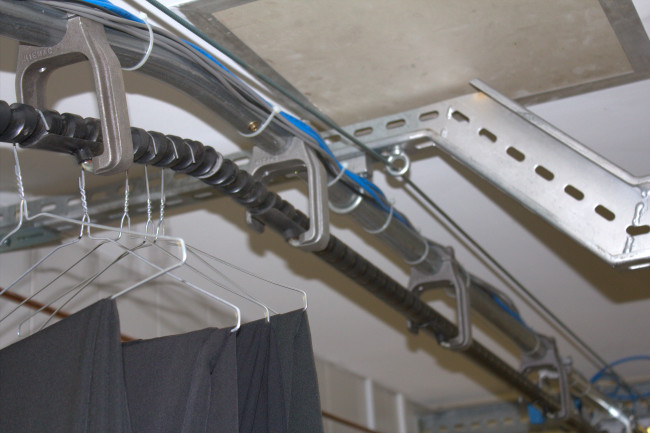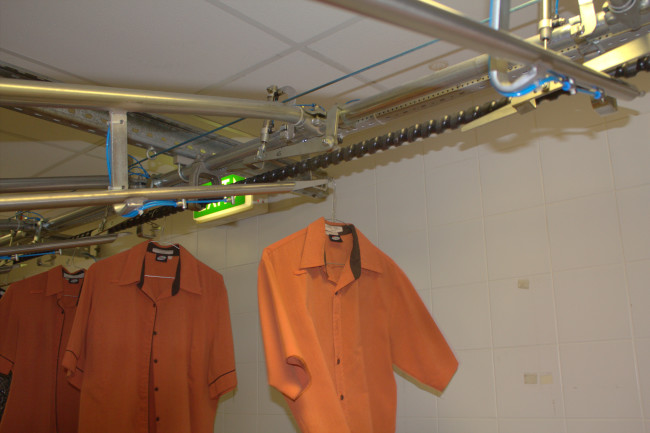 Innovation and automation
Hiemac screw conveyors are the only ones that can take wire and plastic hangers simultaneously, and require no lubrication (so no mess on garments). It is designed specifically for garments to accumulate softly at the end of the conveyor, and due to it's customizable nature, will save you kilometers of back-breaking garment lifting and carrying. Hiemac is a global company and is trusted by some of Australia's biggest apparel brands.