UNIFORM RAIL AND RACKING
FOR EFFICIENT UNIFORM STORAGE AND PROCESSING
Built to suit
Hiemac's Industrial clothing storage racks are custom built to suit your uniform distribution storage requirements. Uniform distribution storage racking is a simple solution designed to work harmoniously with Hiemac's other apparel handling solutions including Speed Rail, Screw Conveyors, carousels, RFID sorting, elevators, mezzanine floors plus truck and container loading and unloading.
Maximise your storage capacity
Our engineered multi tier storage racks are designed to safely, efficiently and ergonomically maximize your storage capacity, all the while maintaining the perfect distance between racks for personnel access and excellent work flow.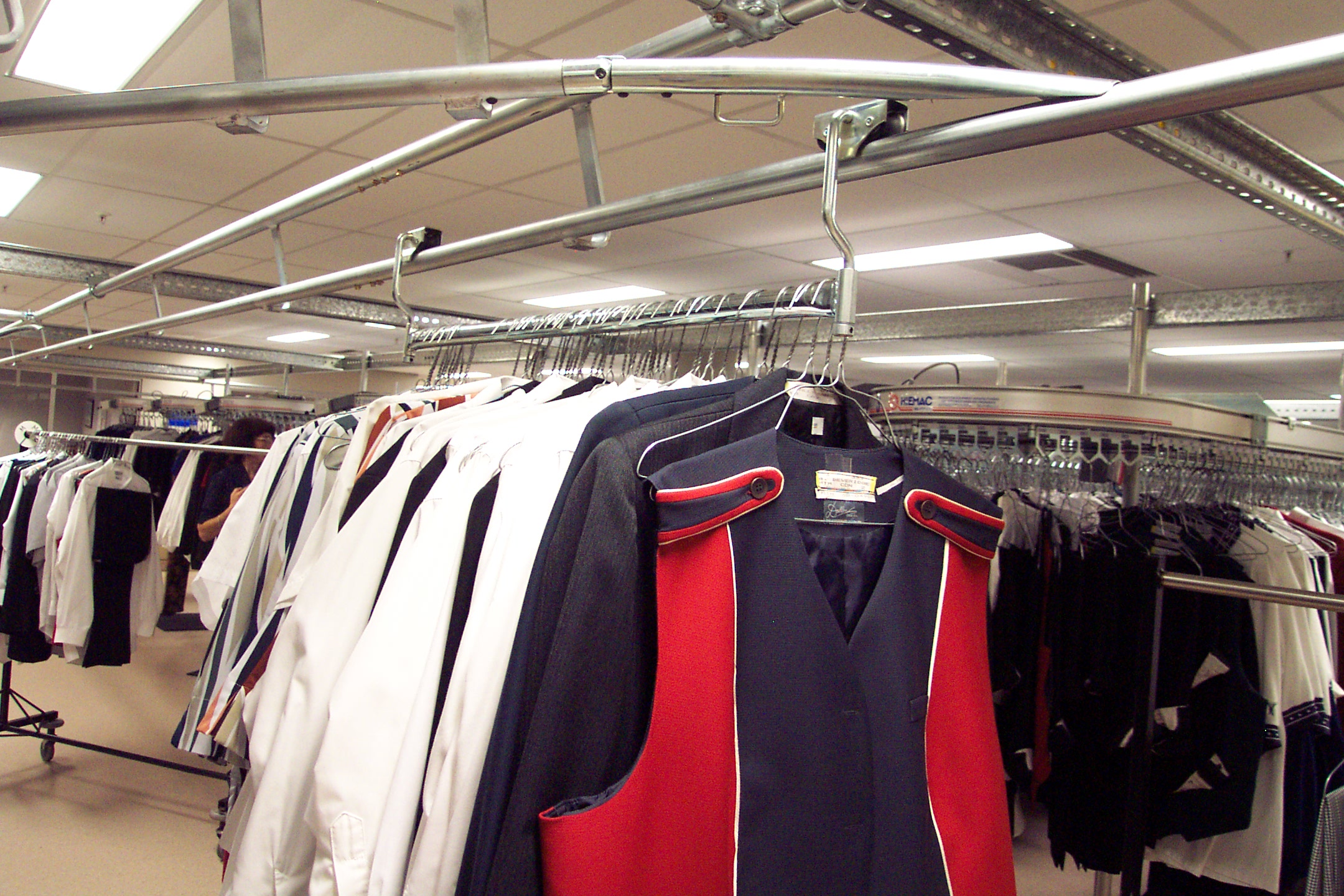 Uniform Retrieval Rail Systems: built to suit your floor space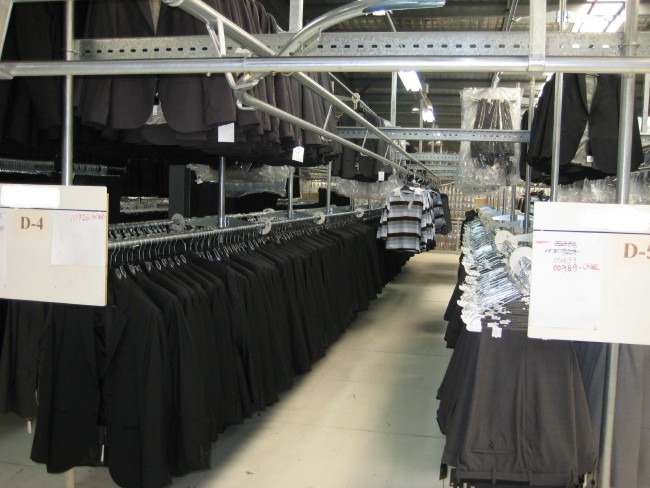 Storage Racking: Maximise your limited ceiling space with our flexible storage rail system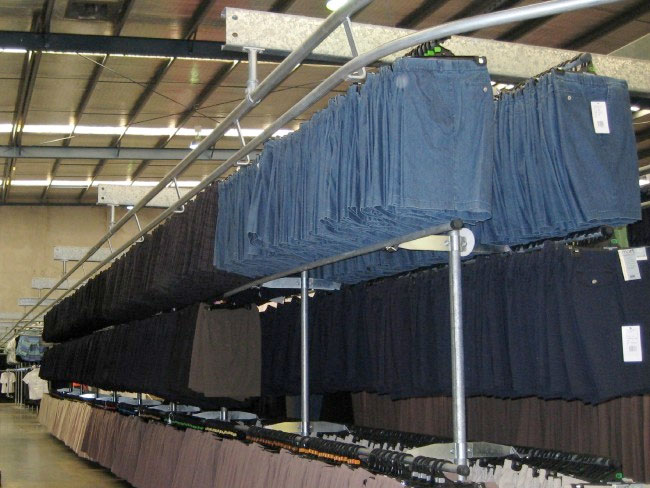 Storage Racking: The balance of maximising space and operator efficiency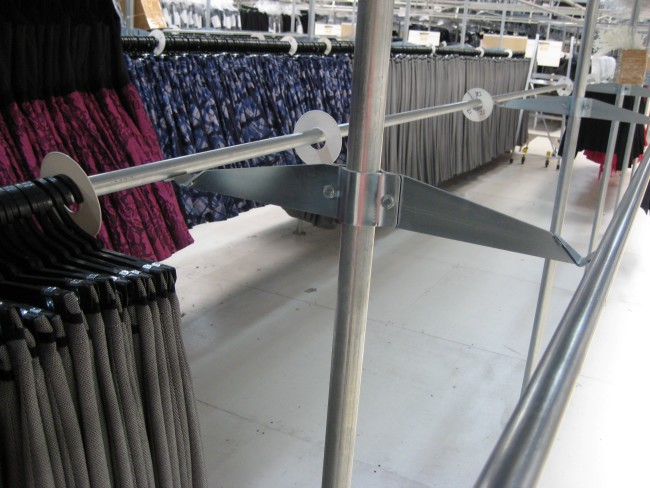 Modular Construction: The flexibility to suit your floor heights and ergonomic needs, but can also be completely disassembled and relocated as your laundry requirements expand.
Fully adjustable modular design
Hiemac's racks are fully adjustable and capable of being disassembled and reassembled as required. So when its time to change things around, you can reduce your expansion costs. Our racks have a bright zinc finish and our upright supports are cleanly joined to your floor and will complement any professional floor plan.
With 30 years of design and installation experience
You can enjoy the piece of mind that comes with 30 years design and installation experience that your new Hiemac storage system is built to last. So whatever your garment storage requirements are, contact us and we'll see how many ways Hiemac can help move your business.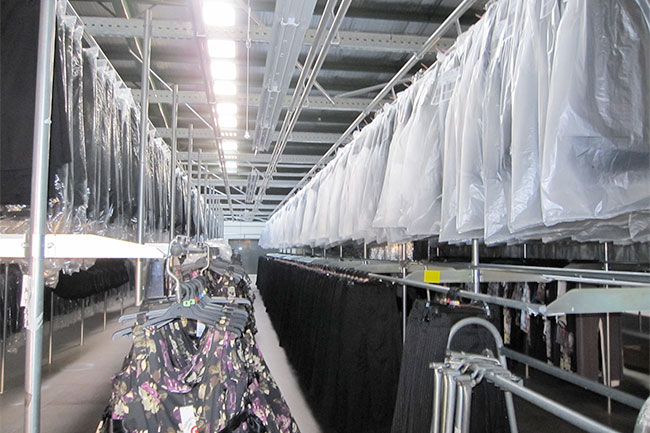 Ergonomics & Work Flow: We understand how you process garments and what you need – we can make the best handling system to suit your budget.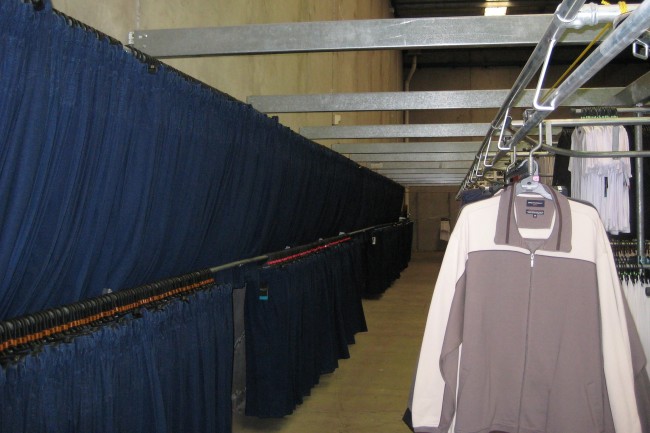 Making the most of your space: Our versatile storage rack system can also be mounted directly to your walls fully utilising your premises.